Vacuum Process Fundamentals introduces the learner to casting production by Vacuum Process Molding. The course provides an overview of the common defects and troubleshooting guidelines. Presented in THORS' highly visual and interactive learning format, this course will help foundry employees become familiar with the important equipment processing steps associated with their profession.
Who will benefit from this Vacuum Process course?
Companies, individuals, or educational institutions that require an understanding of the equipment, processes, and post-processes involved in producing castings by vacuum process molding.

*THORS uses the Bloom's Taxonomy Methodology for our course development.
Certificate Awarded for Vacuum Process Fundamentals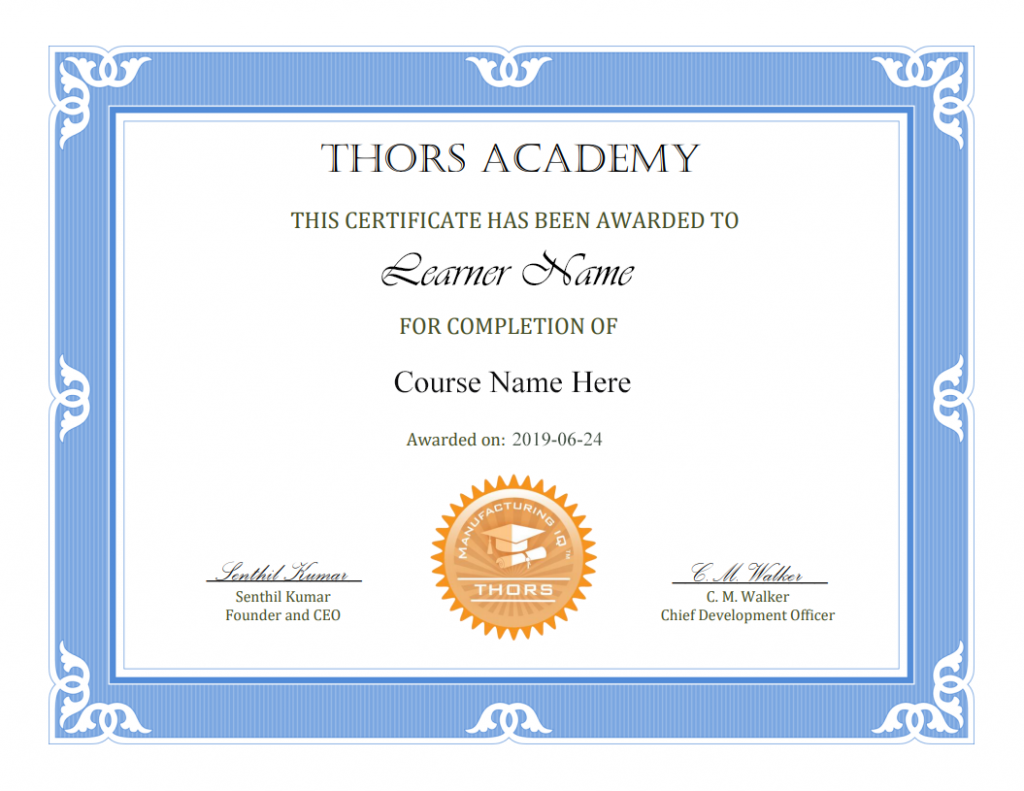 *upon successful completion
Training
Learning is continuous. After all, there are always new skills to learn and techniques to adopt. A culture of learning in an organization can also
Read More »
Castings
Every now and then we need to brush up on our knowledge. Let's revisit some of our popular blog posts which are aimed to help
Read More »
Training
Employees are the building force of any organization. Their dreams, hopes and aspirations, combined with the leader's vision successfully push an organization towards its goals.
Read More »