Welcome to THORS eLearning solutions
Manufacturing Training Courses and Programs
THORS is a team of creative and talented educators and designers who are passionate about creating the best learning experience for our learners by developing visually engaging interactive content and dynamic animations in every course.
THORS is bringing together the best minds across many industries to create an ever-expanding library of online training courses and productivity tools that will rapidly increase the Manufacturing IQ and effectiveness of your teams.
THORS offers data-driven, time-efficient training courses for OEMs and Suppliers in the manufacturing industries to quickly onboard, upskill, and cross-train individuals to hit the ground running with knowledge on industry terminology, processes, and products.
Your Learning Partner for Manufacturing Excellence
Products and Services That Work Together
THORS eLearning Solutions offers technical courses across many manufacturing industries that can rapidly increase the Manufacturing IQ® of your entire organization.
To learn more about how THORS can help you, Contact Us today!
THORS eLearning Solutions accelerates learning and improves effectiveness, whether our products are used individually or in learning paths, depending on your needs. Our THORS Academy Manufacturing Courses and Lightning Learning Video Series courses consists of thousands of engaging videos and interactives on technical subjects. Our library is continually expanding with new courses being released every month.
Combine our courses with our Objective Assessment Tool and you can truly have time-efficient, data-driven learning. If you need more specialized training for your company, we have a talented team who offer Custom Course Services. Additionally, if there are specific questions after taking our courses, our Virtual SME Workshops with a Live Tutor can provide an exclusive question and answer session to improve comprehension or assist in problem-solving.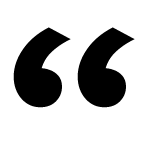 "In the demanding world of motion, THORS training has provided our company with solid, comprehensive information around manufacturing principles and best practices. The content is accurate, engaging, educationally sound, and rigorous. As a gold standard company, we seek gold standard solutions and THORS has fit the bill for our training needs."
-Stephanie Gastauer / STOBER Drives, Inc