Automation Basics consists of sections that will help familiarize the learner with the rudimentary concepts associated with sensors, actuators, the various types of controllers, and human machine interfaces that are used with automation systems. Presented in THORS's graphically rich and interactive learning format, this course will help employees identify various components and products that can commonly be seen within an automation system.
Who will benefit from this Automation Basics course?
Quality, manufacturing, engineering, designing, testing, purchasing, and sales function at organizations that require an understanding of the basic terminology and equipment used in automation.

*THORS uses the Bloom's Taxonomy Methodology for our course development.
Certificate Awarded for Automation Basics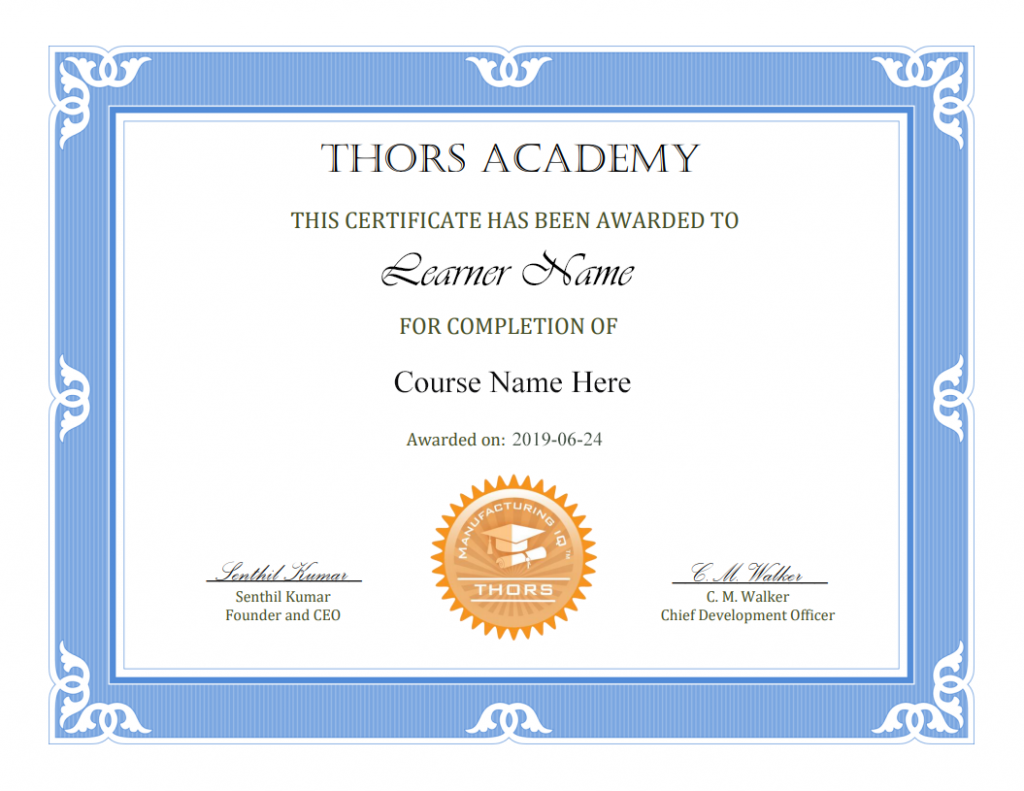 *upon successful completion
Training
You may have received a call to action to address the skills gap, which might feel making a bridge across the Grand Canyon with a
Read More »
Training
Employees are the building force of any organization. Their dreams, hopes and aspirations, combined with the leader's vision successfully push an organization towards its goals.
Read More »
Training
In today's constantly changing marketplace, the importance of workforce training has never been greater. Workforce training has the ability to not only increase workforce efficiency
Read More »