Green Sand Equipment and Process Control explores the science of producing quality green sand including the equipment, processes, process optimization, controlling variables, monitoring and interpreting data. Presented in THORS' highly visual and interactive learning format, this course is designed to improve the ability of foundry employees to recognize and correct green sand related defects.
Who will benefit from this Green Sand Equipment course?
Companies, individuals, or educational institutions that seek to increase their understanding of green sand foundry process control.

*THORS uses the Bloom's Taxonomy Methodology for our course development.
Certificate Awarded for Green Sand Equipment and Process Control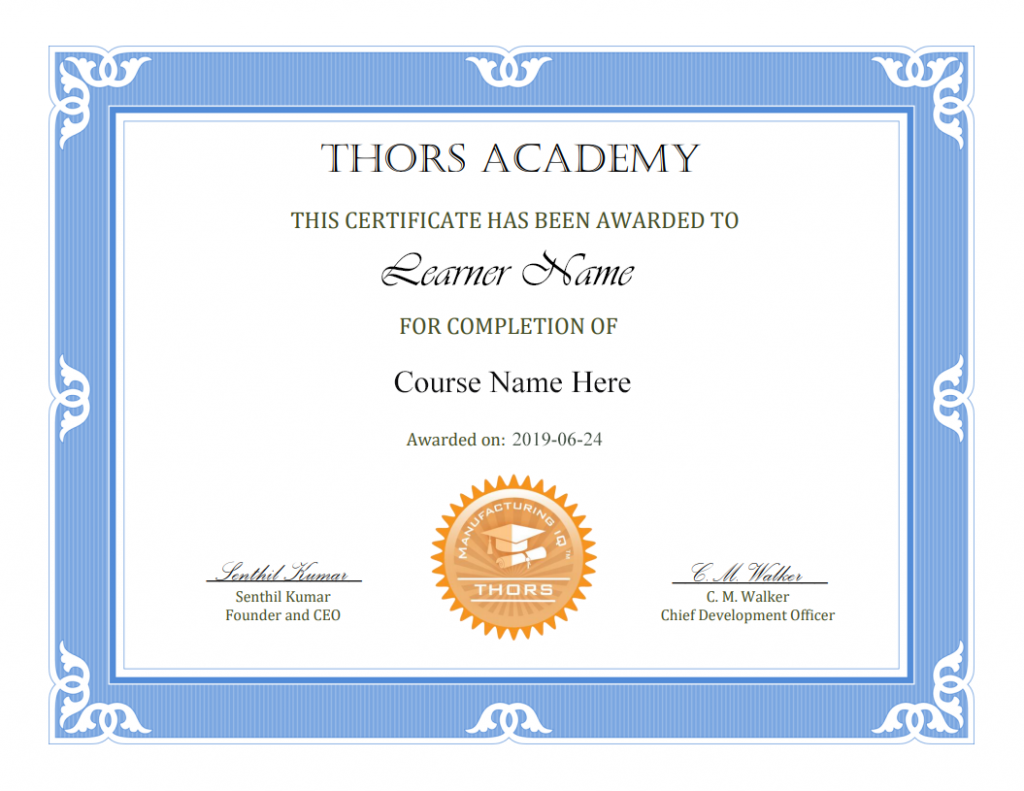 *upon successful completion
Training
Employees are the building force of any organization. Their dreams, hopes and aspirations, combined with the leader's vision successfully push an organization towards its goals.
Read More »
Training
You may have received a call to action to address the skills gap, which might feel making a bridge across the Grand Canyon with a
Read More »
Training
Maybe you think the value is obvious. If you can speak the same "language" as the person you are talking with, you can build trust
Read More »