How Can THORS Help Enhance Your College Education?
THORS Academy can help enhance your college education in a number of ways. Imagine being in a college class and being told you have a lab component. But instead of heading down the hall to the lab, you are given login info for a THORS course.
Maybe your professor informs you there will be no textbook for your course ; instead, you will enhance your college education with a THORS course as you go along, which will replace your textbook. What is essentially an updatable textbook can then help colleges and universities stay up-to-date with the latest industry trends and technologies.
What if you could take a THORS course to fill in the blanks or allow you to take a deep dive on a topic that was skimmed in your college course?
Many of the courses offered by THORS are focused on highly technical topics and can provide students with the practical knowledge and skills necessary for career advancement that they may not get in the classroom.
"This semester I am using the THORS Machining 101 module for a senior level technical course on metal cutting. The value that I find in this program is through giving students a broad exposure to different machining operations in lieu of years of experience, and actually using all of the machines, which you are not able to offer in the classroom."
–Frank Pfefferkorn, Professor | University of Wisconsin-Madison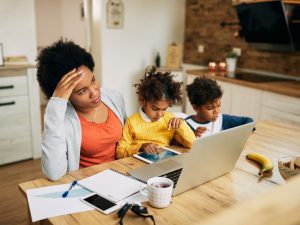 Unlike some traditional training settings, our online platform allows students to learn at their own pace and on their own schedule. This can be especially beneficial for students that are non-traditional students who may be working and parenting in addition to attending school and need a time-efficient, adaptable learning environment.