Affinity Diagrams provides learners with a thorough understanding of the terminology and methodology associated with affinity diagrams. Presented in THORS' highly visual and interactive learning format, this course will help learners become familiar with the important terminology and methodology associated with affinity diagrams.
Who will benefit from this Affinity Diagrams course?
Any management professional who is involved in the quality assurance processes. Though the examples in this course pertain to the manufacturing industry, affinity diagrams can be applied universally. Affinity diagrams help anyone who approaches management problem solving with a scientific, systematic, and proven methodology.

*THORS uses the Bloom's Taxonomy Methodology for our course development.
Certificate Awarded for Affinity Diagrams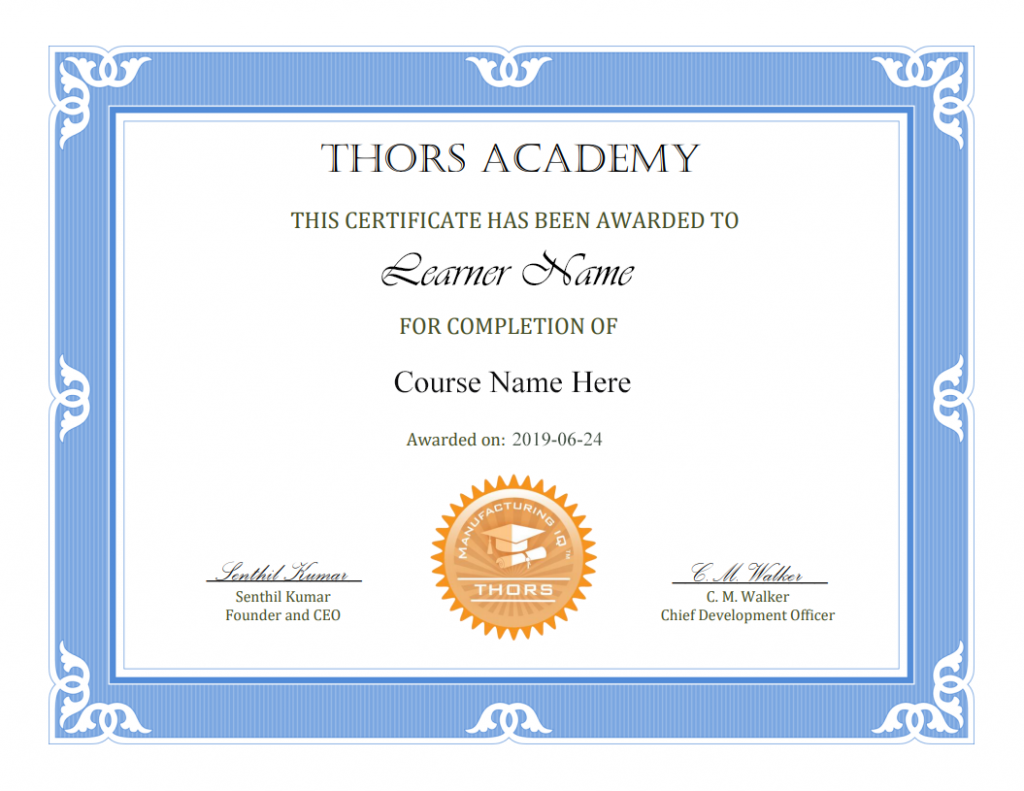 *upon successful completion
Quality
Quality control. Of course it is important. When producing parts or products, the ability to monitor, troubleshoot, and adjust manufacturing processes is necessary for companies
Read More »
Training
Employees are the building force of any organization. Their dreams, hopes and aspirations, combined with the leader's vision successfully push an organization towards its goals.
Read More »
Training
In today's constantly changing marketplace, the importance of workforce training has never been greater. Workforce training has the ability to not only increase workforce efficiency
Read More »