Since the introduction of Prevention of Sexual Harassment (POSH) policy, it has become a widely celebrated policy in India. What is the impact of POSH policy on sexual harassment in the workplace? Let's explore this further.
Meera, a vibrant and skilled software engineer, returned home from work looking depressed. Her family finds out that she had experienced physical sexual harassment by her manager. They forced her to quit her role as a software engineer and encouraged her to become a teacher.
What is a woman's battle?
Being a part of the Indian culture that has nurtured silence, women must battle for justice. The moment a woman complains of sexual harassment, society begins to spurn her by saying, "Maybe you dressed provocatively", "It could have been your fault", or "This profession is not safe for women". While society points fingers at women and support is hard to come by, silence is often the only choice left to remove themselves unharmed from the situation.
Some women, unfortunately, find themselves trapped in self-doubt, often succumbing to societal stigmas, and ignoring instances of sexual harassment, which ultimately tarnishes their own reputation rather than holding the offenders accountable. In 2013, the outcry of thousands of Indian citizens over the brutal rape of Banvari Devi, as retaliation for fighting against child marriage, prompted the government of India to pass the Sexual Harassment (SH) Act. The incident exposed the vulnerability of women in the workplace with no law to back them up.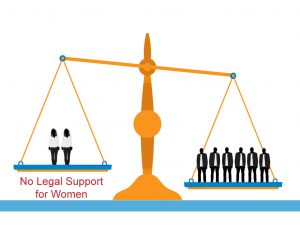 How did the POSH policy come about?
The SH Act gave birth to the POSH policy, which is a set of guidelines that should be implemented at every workplace in India for prohibition, prevention, and redressal of sexual harassment. According to the SH Act, sexual harassment not only pertains to physical contact or advances, but includes any unsolicited, sexually pronounced behavior, or conduct, directed towards a woman leading to humiliation, trauma, or discomfort. The perpetrator may not necessarily be a person in power causing a threat to their career but can be a co-worker or any person a woman might encounter on account of her work. They may not even be associated directly with the workplace. Sexual harassment can be broadly categorized into four types namely, physical, verbal, nonverbal, and cyber.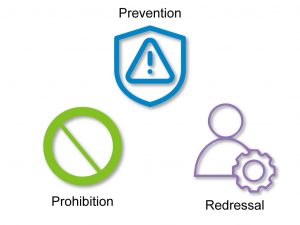 How is an act of sexual harassment judged?
An act of sexual harassment is judged by the impact it has made on the aggrieved woman and not by the intention of the respondent. Sexual harassment in the workplace is widespread but rarely identified. Understanding and recognizing the impact of unacceptable behavior is crucial to identifying and reporting any act of sexual harassment. Circumstances and details play a vital role in deciding whether or not an act could amount to sexual harassment. It is important to understand that the SH Act focuses on the level of impact rather than the intention. An unintentional sexist joke shared between two people becomes an act of sexual harassment if it is accidentally overheard and disturbs a woman in the room. The impact can be measured using a few indicators, such as a feeling of fear, humiliation, and helplessness. These indicators can help decide whether to report or not.
What is the impact of POSH policy on sexual harassment in the workplace?
The implementation of POSH policy has given women a platform to fight for a safe working place. Chanting the slogan "A safe working place is every woman's right," the SH Act led working women across India to continue working without fear and self-doubt. The SH Act saw working women both in organized and unorganized sectors striding confidently to work.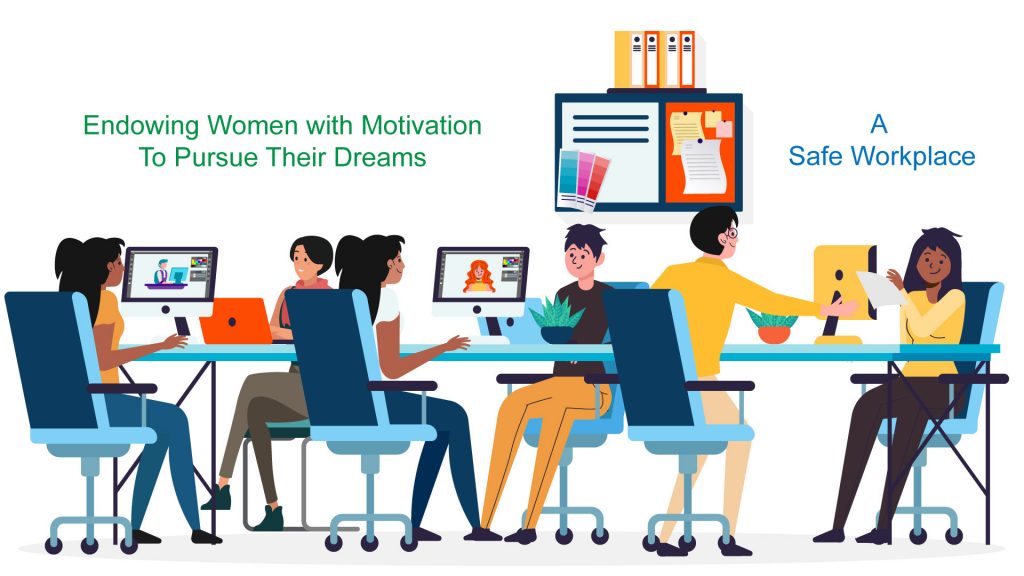 On the flip side, a recent survey has indicated that 97% of organizations in India are not aware of the POSH policy. In contrast, another survey conducted by the Indian Bar Association in 2017 revealed that 70% of women did not report sexual harassment by superiors fearing consequences.
When all is said and done, POSH policy can be considered the first leap toward shattering the stigma around sexual harassment and the culture of silence. It is therefore important to spread the awareness of POSH policy to every nook and cranny of the country to encourage women to break the culture of silence. Are you interested in learning more about POSH? The THORS Prevention Of Sexual Harassment (POSH) in the Workplace course is designed to provide a comprehensive understanding of the SH Act and POSH policy.