The THORS Process Failure Mode and Effects Analysis course equips learners to identify potential failure modes, create an effective PFMEA, and maintain the PFMEA. Gain a thorough understanding of PFMEA and prioritize risks, devise corrective actions, and satisfy customer requirements.
Who will benefit from this PFMEA course?
Organizations that manufacture products or provide services that require dimensional specifications to be met and certify these character

*THORS uses the Bloom's Taxonomy Methodology for our course development.
Certificate Awarded for Process Failure Mode and Effects Analysis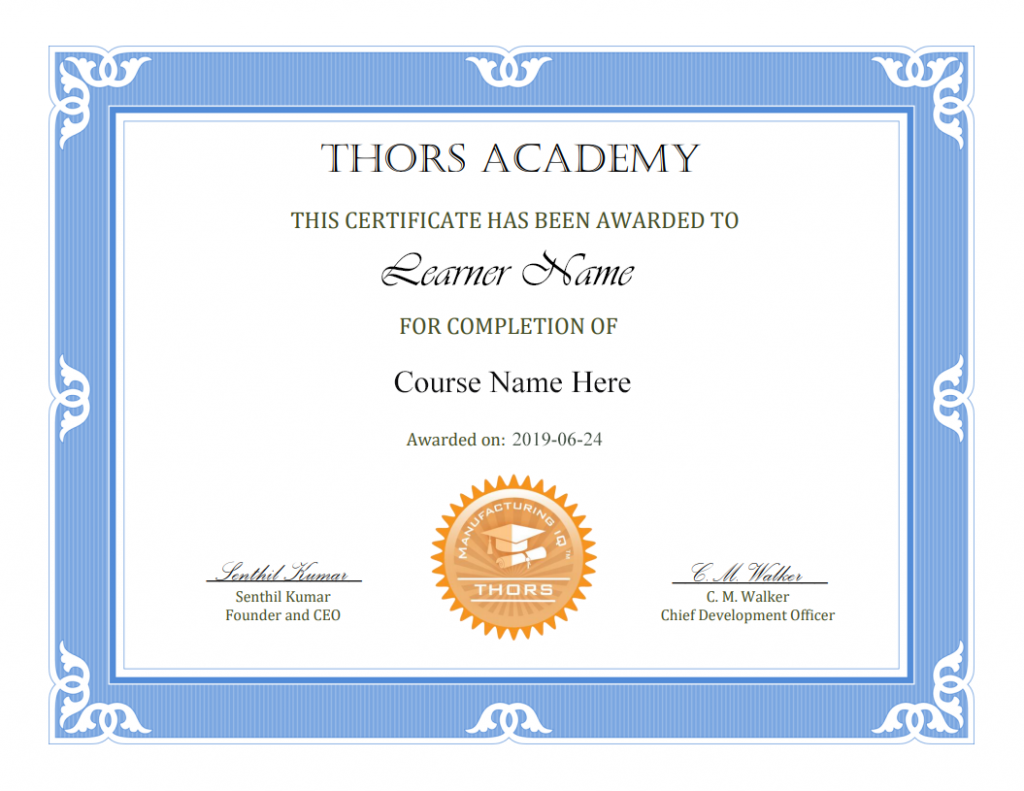 *upon successful completion
Training
Learning is continuous. After all, there are always new skills to learn and techniques to adopt. A culture of learning in an organization can also
Read More »
Training
We cannot change the human condition, but in manufacturing we can certainly improve the way people work, where they work, and what systems they use. 
Read More »
Quality
The 7QC tools are statistical tools that help individuals, organizations, and businesses resolve quality issues for products and processes. To utilize the 7QC tools it
Read More »