Learn the concept of 7QC Tools: Check Sheets and how they are used. In this course, learners engage with animations and step-by-step demonstrations that provide real world application to help learners better understand and use this quality tool.
Who will benefit from this 7QC Tools: Check Sheets course?
All Functions: Quality, Sales, Engineering, Manufacturing, Purchasing.

*THORS uses the Bloom's Taxonomy Methodology for our course development.
Certificate Awarded for 7QC Tools: Check Sheets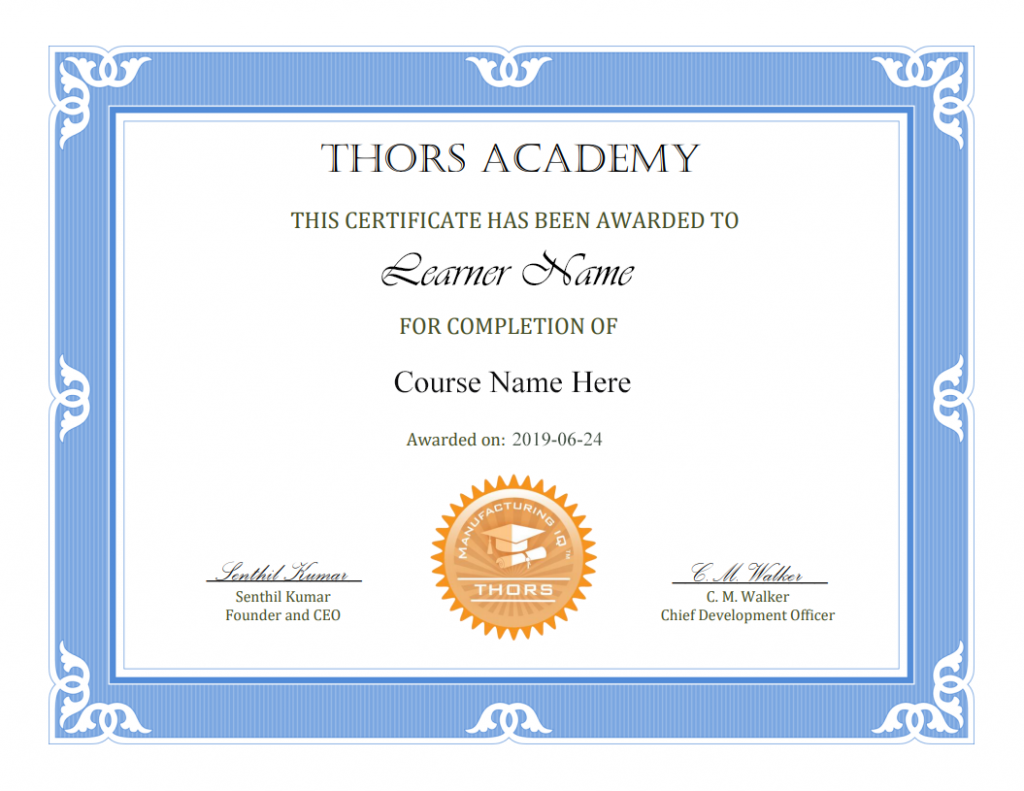 *upon successful completion
Training
In today's constantly changing marketplace, the importance of workforce training has never been greater. Workforce training has the ability to not only increase workforce efficiency
Read More »
Training
Employees are the building force of any organization. Their dreams, hopes and aspirations, combined with the leader's vision successfully push an organization towards its goals.
Read More »
Training
Training is one of the most important tools for growing in one's chosen career. Participating in continued learning and career advancement training programs will ensure
Read More »