Knowledge is power, and QA Manager Mike Long of Webster Industries Inc. swears by this formula for the success and growth of the organization. We spoke to him and his colleague Jason Creeger, Foundry Production Supervisor, to find out how they have successfully implemented THORS courses at Webster.
Tell us about your professional journey so far.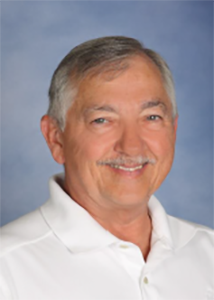 I have been with Webster for 10 years in various capacities. I've been in management 30+ years. Presently, I am a Quality Assurance Manager in Employee Development. So, one of my focal points is trying to increase the employees' knowledge on the shop floor to make things run smoother and improve the quality of the product and actually improve the skillset of the employee and make them more of an asset to the community. One thing that we have always focused on is that the greatest asset of a company is its employees. So the more that you can develop them, the better off the company is in the long run. We have been in existence for 140+ years and I look for them to be in existence for another 200 more by developing those employees and providing a quality product as we move them forward.
Can you tell us about Webster Industries?
Our company was founded in 1876. We have evolved quite a bit from the original when we were a foundry. We have now progressed and we are an engineering class chain manufacturer of vibrating conveyors, rockets, and commercial castings. We have approximately 260 total employees; we plan on expanding that number in the future. Our manufacturing facility is about 340,000 square feet under one roof. We serve all kinds of markets from forestry products, the grain industry, automotive, harvesting sugar mills, commercial casting parts, water treatment plants, and the steel industry. And we are very vertically integrated. Hiring is very difficult for us due to the fact that we offer specialized products and we don't have the people that work without pretty intensive training. That is why THORS courses really fit in for us for engineering drawings because a lot of people aren't trained well in that area.
How did you go about implementing THORS courses at your organization? Was it hard to get this into everybody's day to day?
Being a small company, it's not like we had a lot of computer access. We got 10 laptops set up in a room and during the first couple of training, we explained it to everybody and had a sign-up sheet. We did 10 employees at a time. We started the training at 5 o'clock in the morning, so that we would catch our midnight shift and we ran it all day. We had a lot of people for whom the biggest challenge was the use of a computer. So the benefit was actually two-fold, they actually learned a little bit about the computers and they were also learning about drawings. They were more intimidated about the computer than they were about the actual training.
What about the more experienced employees, how did they approach the training?
I remember a couple of the first sessions with the senior employees, they said, "I don't need this", so on and so forth. So I said, "Okay please, do me one favor. Please give it an honest try and at the end of the day if you can tell me it was a waste of your time, you are entitled to your opinion, but I really want you to go through it first". Later, I noticed a gentleman who wasn't initially interested in the training come in for his last session and he was bringing a pen and pencil so he could take notes.
What is the difference you noticed after your employees completed the course?
If you had to rate THORS on a scale of 10 (10 being the highest), what would your rating be?
I would definitely give it a 10. I think for what we had, what we got, and what we are using it for, I think there is very little to change.
Any advice for young professionals entering the manufacturing industry?
Learn as much as you can about the company you're going to and the type of business they're doing, to be a good employee and to really succeed in manufacturing and to make a very, very good wage. They are looking for people who have that now. And, to do that you have to really study the history of the company and you'll know what they need and what their pain points are.
How exactly did you implement THORS at the foundry department?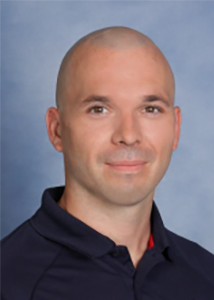 The supervisors actually got the course information given to them first, and we took it and looked at what would be beneficial for our employees to know out of it. And it got rolled out to the whole shop floor. Every employee has taken it, or is in process.
And how many employees is that?
Have you seen any results? Were your expectations met?
Yeah, we have seen a difference in the employees' abilities in reading the blueprints and yes there has been an improvement.
How does that affect you on a daily basis?
Personally, for me, that's less time I have to spend with the employees showing them where they can get the information from and what they need to be looking for.
You are currently enrolled in college. How did the THORS material help you there?
I took a blueprint course through college here in this area. Personally, I went probably 13 chapters into college blueprint training without having to even open the book because of the information that I got through your training. After I completed my college course, I came back in and finished up the last portion of your training and the information was very similar.
Rate THORS on a scale of 1 to 10 (10 being the highest).
I would definitely go with a 10.
Did you see a difference in efficiency after THORS?