While traditional certifications benefit salespersons to get started with their careers, a seasoned saleperson will advise you to invest in continuing education.Todd McCoy, Account Manager at OSCO Industries, Inc. shares his experience with online learning.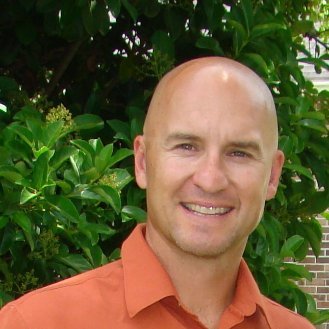 What are your day to day responsibilities as an Account Manager at OSCO?
I am responsible for maintaining and updating current accounts and handling quality and delivery issues. Visiting all accounts frequently to establish a positive and hopefully long-lasting relationship with all staff members is very important. Finding new business and staying on top of the day-to-day changes throughout the manufacturing industry is a challenging component and can be very rewarding.
What are the key challenges you face in your job?
Finding new business can be challenging. Any chance where I get to magnify what Osco does and market their product is a main priority. Staying organized and following up on any and all activity with my current accounts is what I look forward to each day.
Tell us about your professional background.
I spent 16 years selling education. Although the product being sold is quite opposite, I am able to use my educational experience and carry it over to this opportunity in the manufacturing business.
What training programs did you complete prior to THORS? Please describe briefly about the sales-specific and foundry-specific training you have received at OSCO.
Prior to THORS, my training consisted of multiple tours of the Osco foundry. I continue to travel and "shadow" other sales and account reps. To see firsthand how our foundry operates creates a better understanding of what we do. Compiling that experience with the different sales approach of our other representatives to actual customers has been very beneficial.
How and why did you start the THORS training program?
I had the privilege of meeting Mr. John Mirka who happened to be working the THORS booth at my first Metalcasting Congress in Chicago. John gave me some insight of what they do and how I could learn more about my everyday interactions in the casting world. I completed an Engineering Drawings course that was very, very beneficial. I am currently taking the Bonded Sand Molding class.
How much time did you spend every day/ week on this program? Did you learn at home or at work?
I spent a majority of the time at home. There were also times that I was traveling that I could work on the class from my laptop. The time I spent would vary. I would block out at least an hour each day sometimes two. I tried to stay consistent with early morning or the end of the day.
What is the value you got out of the program? Did it make your job easier? Do you approach your sales tasks differently now? Please explain.
Basically starting a new career, THORS Academy has provided me the additional training that I needed to become more familiar with the language, drawings and terminology used in the field. Taking these classes has given me more confidence and encouragement to meet potential customers. Very helpful!
How can a salesperson's in-depth knowledge about their product and process positively impact a company?
It's invaluable. Would you buy something from somebody if they don't know what it is they are selling?
If there is a value you got out of the program – can you measure it in terms of job efficiency?
For me, yes! Just being more confident, comfortable and more knowledgeable about our product is huge.
If you had this program when you first started your career 30 years ago, what difference would it have made?
I feel like I would have been a step ahead of my competition. The amount of material provided is invaluable.
On a scale of 1 to 10, how likely would you recommend this product to a colleague, friend or another salesperson in your industry?
I would give it a 10! Great company. Great customer service. Great information.
Are you in the sales function of a manufacturing company? Be better prepared for your client meetings with the help of THORS. Click below for a FREE demo.
{{cta('49a5dbd9-748a-44f7-a0f1-0f6063def176′,'justifycenter')}}