With more than two decades of working experience in the manufacturing industry, Vice President of Magna Electro Castings Limited, Mal Murugan, shares his experience with THORS training.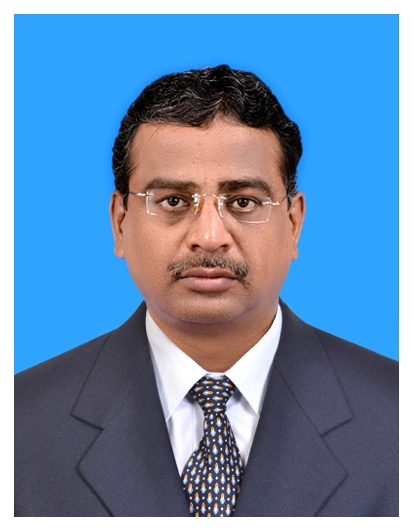 What are your day to day responsibilities?
I am responsible for all operations at Magna pertaining to the foundry and machine shop except finance, marketing and purchasing.
What are the key challenges you face in your leadership role?
Throughout my career I worked in machine shops, I did not have exposure to the foundry process and when I was asked to take up the role as the head of operations of a foundry, I had to take a lot of time to understand the workings of a foundry. That was a big challenge to start a job. I got in without having hands-on knowledge about a foundry—which is a challenge because I had to make a lot of decisions and I needed sufficient data points to make value decisions.
Tell us about your professional background.
I have an MBA in operations management and have 23 years of working experience. I am a mechanical engineering graduate. I started my career in an aluminum foundry and moved to an IC engine manufacturing plant. Then I moved to a flowmeter manufacturing company and to a machine shop with a captive steel foundry. I have been active in various departments like quality, product engineering, manufacturing, quality management systems (QMS) and marketing.
What training programs did you complete prior to THORS? Have you taken any foundry related courses before?
I was exposed to quality tools, Six Sigma, lead auditor and other programs, but this is the first foundry related course I ever took.
How and why did you start the THORS training program?
The rationale behind the decision was that being a non-foundry man I wanted to have a basic theoretical exposure. We wanted every employee to be exposed to THORS courses and to include this in the employee appraisal program. THORS is designed in a way that for beginners it serves as an orientation course and for experienced professionals it acts as a refresher. In fact, we are now working on a proposal where our employees should receive a qualification from THORS for the appraisal programs as a minimum requirement.
How much time did you spend every day/ week on this program? Did you learn at home or at work?
Whenever I had time, I tried to work on the THORS courses. I tried to login both at the office and at home. For the employees, we allocated a timetable and ensured they underwent training at the office.
What is the value you got out of the program? Did it make your job easier? Do you approach your tasks differently?
From my perception
I was able to understand the complete molding process in a very short duration of time. I was able to add value to conversations. I was able to contribute to their discussions and decisions with the knowledge I gained.
From my team members' perception
With regards to engineering drawings, many of my beginner-level employees are able to understand how to apply a lot of things. They are able to handle the work without support. The program also helps in product development. The speed of learning was better. We have three graduates of engineering and they were able to pick up and understand the foundry process very quickly.
Our mid-level employees find it to be a good refresher course. They can do a recap of whatever they learned in college. Also, they gain additional exposure to the root causes and potential causes.
Our experienced employees found that these courses filled the gaps in knowledge they had before.
If there is a value you got out of the program – can you measure it in terms of job efficiency?
I am approaching problems differently now. We have added value because everyone is more informed and are thus more involved. In our team, even beginners add to the discussion and voice their thoughts to the heads of departments. Their confidence level has definitely improved.
We have received a return in terms of value and opportunities; There has been an improvement in many areas but I don't have an exact value. I can safely say that we have received much more than what we have invested in this program. THORS is going to help us resolve issues in the future that would cost us time and money.
If you had this program when you first started your career 20 years ago, what difference would it have made?
I would have made better use of my time and energy. I would have been able to create more value if I had this knowledge back then.
On a scale of 1 to 10, how likely would you recommend this product to a colleague, friend or another foundry employee?
I would definitely give it an eight or nine. I have already referred your courses to my acquaintances, colleagues and customers in India.
Your advice for beginners in your industry?
People who come out of college have theoretical knowledge but no practical knowledge. Practical knowledge is not available abundantly, things are changing with internships but usually students don't have practical, industry knowledge. For hardcore engineering jobs, I recommend internships to gain actual industry knowledge.
Let us know your training needs, we will suggest a learning path for you!
{{cta('49d00e60-65ab-40b2-ae22-a853ce013283′,'justifycenter')}}