With over twenty years of work experience in the Human Resources sector, Jennifer Connelly from Fuserashi International Technology (FIT) is constantly reinventing her training methods to hire and retain the best talent in the manufacturing industry.
Please tell us about your professional background.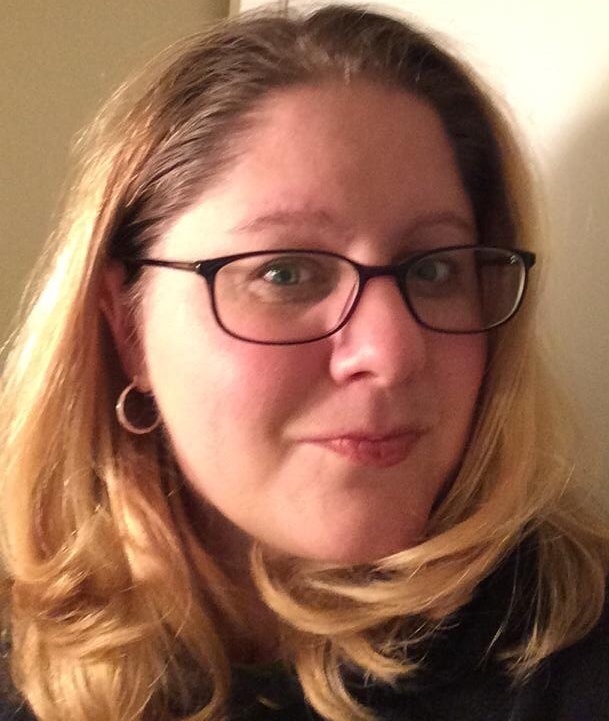 I have been a Human Resources (HR) Manager forFuserashi International Technology (FIT) for 15 years and prior to that I have been in the workforce for the last 20 years doing administration in HR. FIT is a global company; we are the only North American venture for them. We have plants in Japan, Thailand and China. We currently have over 600 employees internationally and over 70 in America.
Can you briefly explain your roles and responsibilities you hold at work?
I am involved in all facets of the administration and HR, like hiring, training, benefits, safety, and payroll. So I am fully involved in pretty much every aspect of the company as far as that's concerned. I report to the Senior Vice President of the company.
I know you are experiencing a lot of growth, what are the challenges you face when you hire team members for various functions in your organization?
We have 17 open positions at the moment. One of the biggest challenges is that there isn't a talent pool of qualified candidates right now. But this is where THORS comes in. For our shop floor, we can bring in people now with basic mechanical skill sets and with THORS we can give them training both with what you have as Academy Courses and what we build as custom courses to bring them up to speed. We are actually creating a new talent pool because we are taking people who wouldn't normally be considered at the level that we need.
What qualities/skill sets do you look out for in potential hires?
Generally speaking for the shop floor, we are looking for people who know basic mechanical things. It could be a person who tinkers on their car on the weekend-that kind of mechanical inclination. We are looking for people, who are positive, proactive and are go-getters. We try to maintain a family-friendly atmosphere here. We lean towards people who want to take their careers to the next level and are willing to jump in and trust us to train them.
Can you compare and contrast your training efforts before and after THORS?
Everything in the past was done very manually. We can now avoid using spreadsheets and papers in files- we have it all in one place now. We have a central location to track training. That is huge for us from an administration standpoint. We don't miss out on training opportunities anymore. We track progress and schedule training for our employees. We also notice that they are more engaged in training than before. They have something that is more tactile for them. They can sit there; watch the video, and read the content. They get a certificate in the end, reinforcing their achievement. If they have other questions, they can always go back to it too.
What is the feedback you have received from your team members after implementing THORS?
The feedback has been that THORS courses are positively challenging but comprehensive. It is opening people's eyes to what they have perhaps missed in the past. Because we are in the age of not having many skilled workers, we find ourselves recreating our talent and restructure and recruit differently. When we restructure in our organization, there are gaps in knowledge and THORS is helping us fill those gaps. We are able to advance our internal career structures as well. We achieve flexibility in operations through THORS. Our team has been constantly positive about THORS training.
What are your comments on the investment you have made in THORS? Have you got a good return on the money invested? What is your estimate on the increase in productivity?
Honestly for us, THORS probably made us 80% more productive in the HR department from where we were. We see that continuing to a point where it reaches a 100%. Once we get to where we want to be, it is going to relieve so many hours of work, for my assistant and especially for me.
For what we have invested so far, we have definitely seen that in return in terms of time savings of manpower to train people. We have definitely made our money back already. We also expect continued growth from hereon.
Please advise HR professionals in industries similar to yours. Is there anything you learned on your professional journey that you want to share with them?
I would say don't be afraid to reinvent your programs. Get creative. Don't just do what everyone else is doing. You have to make yourself stand out from other companies. So, exactly things like THORS-solutions that are going in a direction that has previously been unexplored. It is going to open up your talent pool; make your processes and tracking more efficient and get compliance across the board. You have to keep an open mind. You can't stay with the status quo. HR as a career is extremely rewarding. Opportunities like this where we can bring something into the company that can help educate someone who otherwise wouldn't have that opportunity before- it is so rewarding to be able to make a difference in somebody's life.
On a scale of 1 to 10, would you recommend THORS to your friends, peers and fellow professionals in the HR space?
It would absolutely be a 10. I think people are missing out if they are not being given this opportunity. It can change your organization completely; it needs to be looked at.
Let us know your training needs, we will suggest a learning path for you!
{{cta('49d00e60-65ab-40b2-ae22-a853ce013283′,'justifycenter')}}