Procurement industry insider and Casting Commodity Manager at PACCAR Inc., Nirav Desai, talks about his experience with the THORS Academy courses and shares insights into the world of purchasing.
What is your current job title? What do your responsibilities include?
I work for PACCAR as a Casting Commodity Manager. We manufacture high-quality light-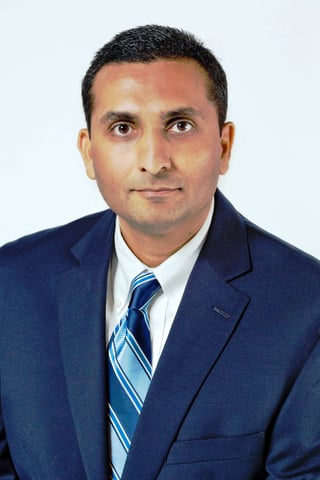 medium- and heavy-duty trucks under the Kenworth, Peterbilt and DAF nameplates. I am primarily responsible for sourcing, developing suppliers, contract administration and identifying saving opportunities for PACCAR. I am also responsible for exhaust tubing, stamping and fabrications, special projects for new product implementation and supplier partnership programs for cost reductions.
Tell me about your background and professional experience.
I have been in procurement for 17 years. Prior to PACCAR, I worked for a global elevator and escalator company managing sourcing efforts for different modules of elevators. I also worked in packaging, chemical, garment manufacturing and retail industries, performing procurement, logistics and inventory management functions.
Which THORS courses have you have taken so far?
I have completed Engineering Drawings for Castings, Engineering Drawings Foundation and am currently working on Machining Foundation.
Why did you decide to pursue learning from THORS?
When I was first contacted by THORS, I wanted to know what the product offers for my needs. After taking a look at the courses, I found the study material compelling to my needs. So I joined THORS to gain more knowledge. Since I handle commodities on a daily basis, I felt that it was important to understand the manufacturing process in great detail. Now when I look at an existing supplier or a new supplier, I know exactly where they fit into the whole scheme of things.
How did you benefit from the courses?
The course material has an extensive knowledge base on subject matter which helps you to broaden your expertise in the area. The most important part is that this knowledge base is not limited to one supplier, one process or one country. It gives you diverse knowledge of the (manufacturing) industry across the globe.
At work, what do you now do differently on a daily basis since you took the course?
When I used to talk to my supplier on drawing or casting defects, my knowledge was limited to what I know about their capabilities, processes or what I have known by talking to them and visiting their facilities. With the course, I know more about the industry standards, different processes and drawings. This is especially useful when you are looking for a new supplier or product improvements. Also, you learn lots of new methodology and processes and industry jargon.
Any additional features that would like to see for our courses in the future?
As we all know we are always looking for more time to do more things in life that matter to us. I would like to have THORS material available to me when I am traveling and don't have access to internet. So, if I can download it to my Kindle and read it at my leisure, it will be very helpful.
How likely are you to recommend this product to a colleague, friend or another purchasing professional?
I highly recommend THORS courses to anyone who wants to expand their knowledge and to those who like to know more about different processes and sharpen their skillset in the areas they may not be fully exposed to. The course material is equally useful to beginners and for people with years of industry experience.
If there is a value you got out of the program – can you measure it in terms of job efficiency?
There is a lot of terminology involved in casting. By not having a technical background, you have to rely on some source to tell you what a particular term means. So you are constantly trying to look for an answer. I think my efficiency has gone up by 20% since I took the THORS course.
Want to improve your industry-knowledge like Nirav Desai did? Let us know your training needs, we will suggest a learning path for you!