The Rotary Surface Grinding Video Series 2 introduces learners to concepts that are important to the rotary surface grinding process, such as cutting parameters, basic program codes, and macro variable programming. Important safety, best practices, and troubleshooting techniques for surface grinding operators are presented.
Who will benefit from this Rotary Surface Grinding Process video series?
Operators, Inspectors, Sales, and Purchasing.

*THORS uses the Bloom's Taxonomy Methodology for our course development.
Certificate Awarded for Rotary Surface Grinding Video Series 2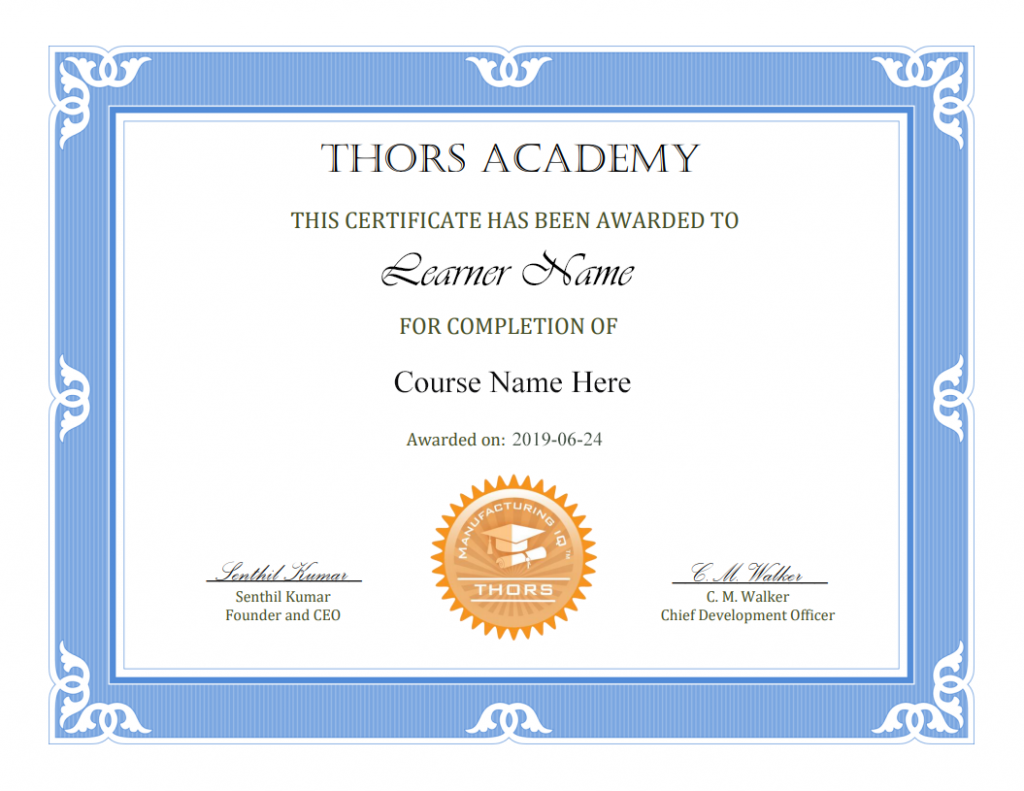 *upon successful completion
Training
We cannot change the human condition, but in manufacturing we can certainly improve the way people work, where they work, and what systems they use. 
Read More »
Training
Training is one of the most important tools for growing in one's chosen career. Participating in continued learning and career advancement training programs will ensure
Read More »
Training
Learning is continuous. After all, there are always new skills to learn and techniques to adopt. A culture of learning in an organization can also
Read More »